I made a new chicken dish today, with stuff that I found in my fridge and pantry.
It turned out really nice, lots of taste and great texture…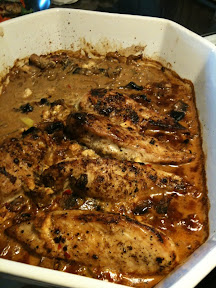 I don't really do the measuring thing but I used onions, white button mushrooms, chicken filets, cream, sambal oelek and other spices.

Served with steamed veggies.